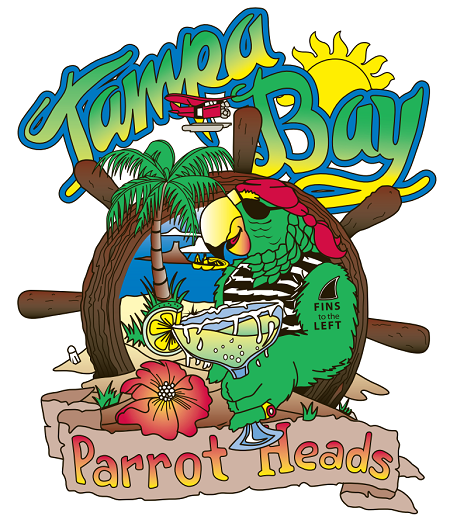 Fruitcakes (Board of Directors)
Our Board of Directors, best known as our Fruitcakes. Why Fruitcakes? Well one has to be a bit fruity to run this crazy-fun organization.
If you have a question that pertains to a specific area within the club, please reach out to the respective Fruitcake with your question. Use their email address or catch up with the Board Member at one of our meetings or functions. Thanks!

Dorothy Bedlin
President
Our Lovely Lady Dorothy is a Native Tampan and has been a Tampa Bay Parrot Head since August 2000.
She has held every position on the Fruitcake Board and works hard to ensure club business matters are handled smoothly and efficiently.
Email: tbphpresidnet@gmail.com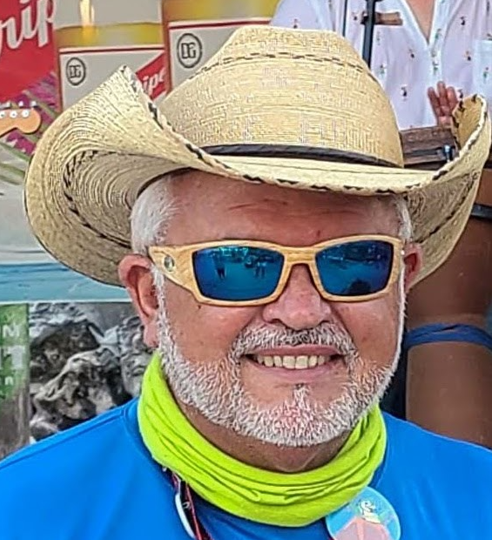 Jorge Diaz
First Mate (V. P.)

Nickname – SHOTOVODKA

Married – to the Party Girl, never a dull moment!
Biggest achievements – My beautiful family, a long and rewarding career in aviation, & wonderful phriends!

I love tropical places, beautiful boats, big planes, rhum drinks, and great music!

Hard work is not a job when you love it. It lets you play hard too!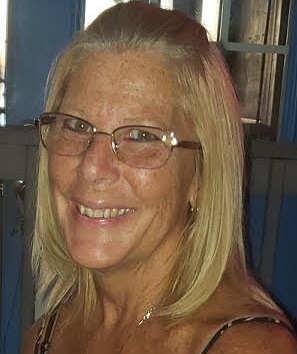 Trish Carney
Purser (Treasurer)
Originally from Maryland, Trish Carney moved to St Petersburg in 2015. Late that year, she stumbled upon the TBPH Club and quickly made the club and members her new family.
Being retired doesn't slow her down. As Purser (Treasurer) of the club, she keeps busy with the finances. She also enjoys creating machine embroidery on hats, shirts and koozies for the club as well as many of the Trop Rock musicians.
Email: tbphpurser@gmail.com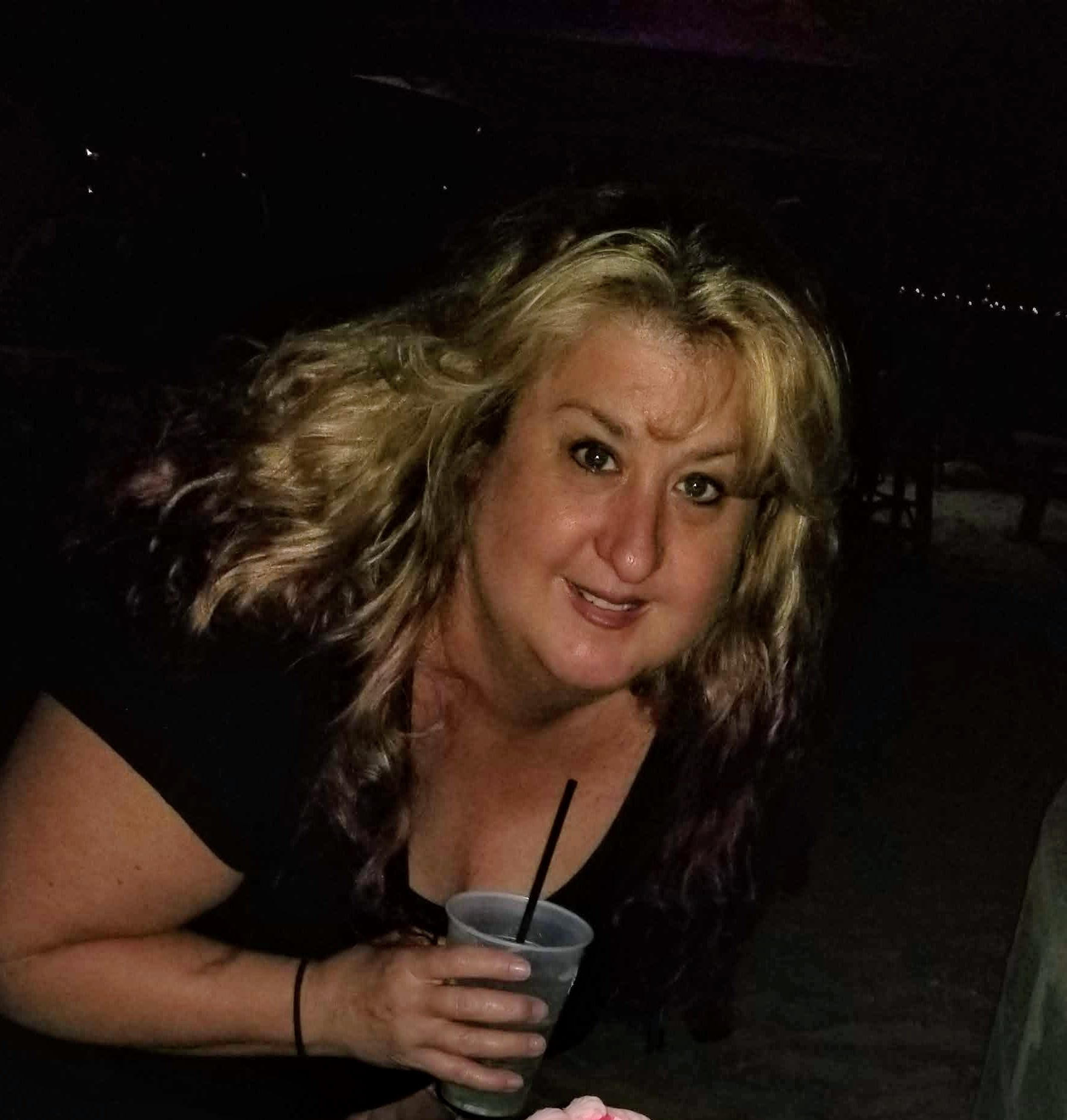 Jane Ballinghoff
Interim Yeoman

I grew up in Cherry Hill, NJ. I moved to Florida in 2016 with my family.

One day we happened to go to Whiskey Joes in Tampa. They were having a Parrot-head meeting. We talked to Dorothy aka Lovely Lady and she introduced us to the Parrot-head club. We thought joining would be a phun time!  

We met so many people and fabulous friends who we consider family. I absolutely love the fellowship that we have with the club.

I would absolutely recommend the club to anyone. We do so many fabulous phun things and great fundraisers! As they say we party with a purpose!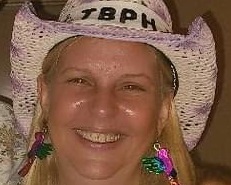 Lynne Mumea
Member-at-Large

I am originally from East Tennessee and am a founding member of the Hillbilly Parrot Head Club.

After moving to Northern Kentucky, I joined the Cincinnati Parrot Head Club and served on the board as secretary.

I came down from Cincinnati and joined the Tampa Bay Parrot Head Club about 7 years ago and joined the board with my husband, Tom as Parrot Head's at Large in 2022.

We also both serve on the Music on the Bay Committee.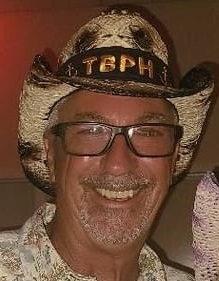 Tom Mumea
Member-at-Large

I am originally from Arizona via way of Georgia.

I joined the Tampa Bay Parrot Heads about 3 years ago after my wife Lynne.

Since then, I joined the board serving as Parrot Head at Large with Lynne since 2022.

Last year I also joined the Music on the Bay board.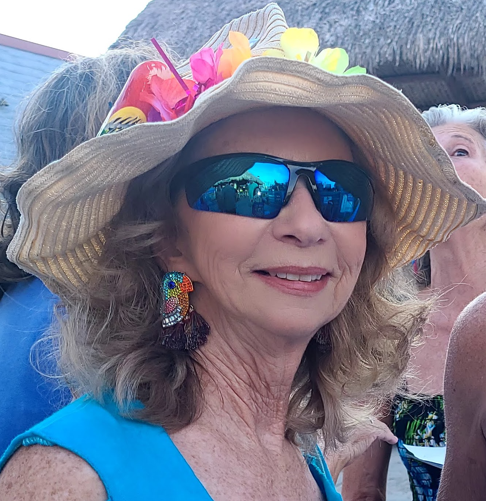 Michelle Morris
Chief Officer of Fins to da Left Store

Born in Massachusetts, grew up in Connecticut. I lived in Chicago before relocating to Tampa, Florida.

I joined the Tampa Bay Parrot Head club in 2013, later I joined the Fruitcake Board as the Chief Officer of the store in 2014.

I am also a Board Member of my HOA and I work with a cat rescue in the local area.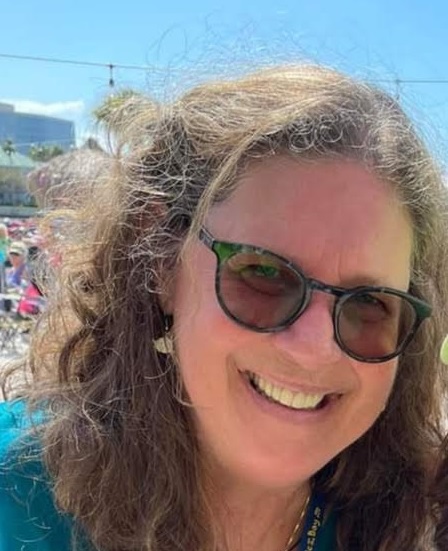 LaDonna Umberger
Chief Officer of Charities
I've been a follower of Jimmy Buffett since 1976 when I heard A1A for the first time. 
Born in Houston, I truly have "a Caribbean soul I can barely control, and some Texas hidden here in my heart".
I've been involved with TBPH since 1998 and have made many friends for a lifetime.
My title on the TBPH Board is Chief Officer of Charities.  I thoroughly enjoy helping to raise funds for:
Save the Manatees
Tampa Baywatch
Tampa Parrot Rescue
Clearwater Aquarium
USF College of Marine Science.
This club has been with me through the good and hard times.  This club means FAMILY to me, and I am privileged through my Board position to LEAVE THE WORLD A BETTER PLACE AND HAVE A BLAST DOING IT!!
Email: ladonnafromtexas@yahoo.com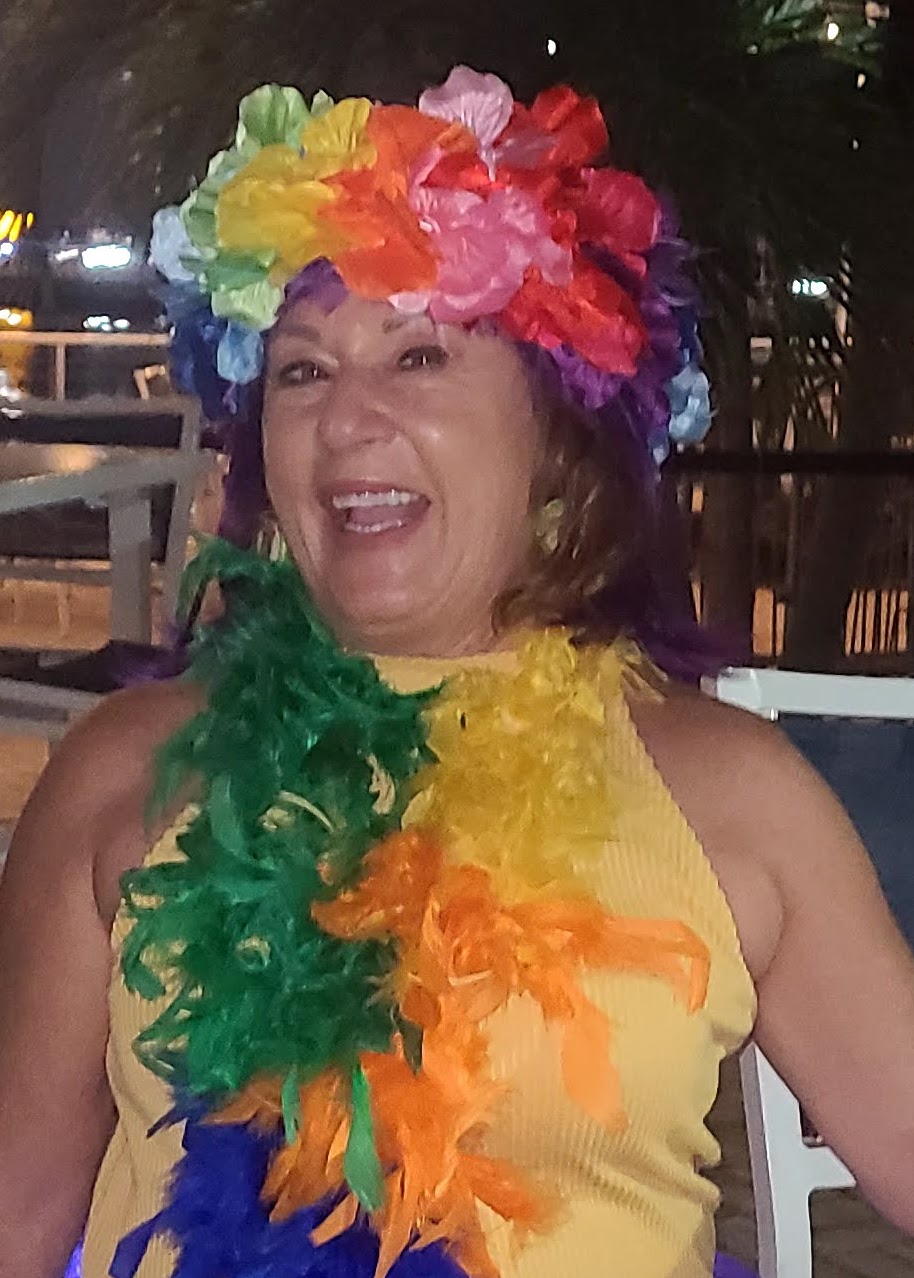 Ileana Diaz
Chief Officer of Membership

Born Cuban and grew up in the USA!

I'm a wife, mom, & grandma, and my nicknames are Party Girl, and Gypsy Soul! Joined the club in 2015 and worked hard to live up to my nicknames!

I enjoy the outdoors and happy people, which is the reason I joined this crazy asylum!!!

TBPH is about making a difference!  Join us and connect with people who share similar passions and interests and have a fun time!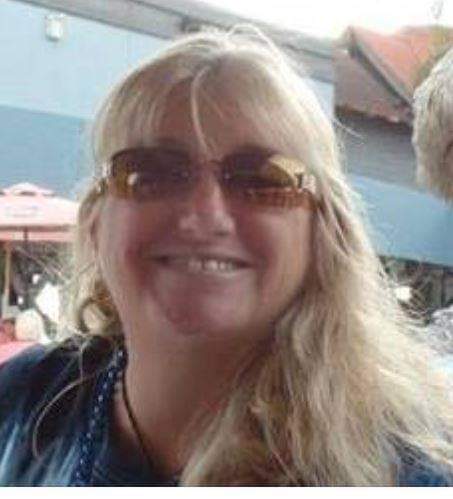 Loni Vroom
Membership Officer

I am originally from Chicago and Atlanta.  I moved to the Tampa Bay Area in 1997, found a wonderful job, got divorced, met a guy at work, and discovered the Tampa Bay Parrot Heads Club in May of 2000.

I work in Information Technology at Jabil.

My favorite thing about the Parrot Heads is the comradery, it doesn't matter who you are or what you do, you are welcome anytime.   There is always something going on.  Come play with us.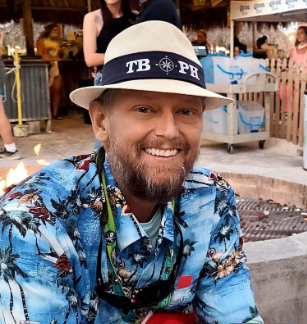 Matt Gray
Chief Officer of Community Events

Nickname: Cowboy

Married to my best friend Mari.

Combat Military Police background.  These days I spend most of my time on my boat or attending shows (large and small).  I travel quite frequently learning cultures and seeing the world's beauty. 

In the end, the saltwater brings me home and being around such caring and phun people is comforting. 

I love making new phriends and constantly meeting like-minded people.  The music, the lifestyle, phamily and memories are priceless.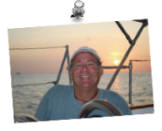 Captain Harry
Co-Founder and Board Member for Life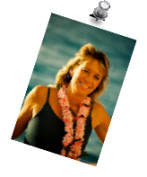 Sarah Sunshine
Co-Founder and Board Member for Life

---